AgENS TAO is the association of students and former students of the Geosciences department at Ecole Normale Supérieure. Its main goal is to promote communication between generations of the department.
The association takes care of the organisation and funding of the expedition to Mt Etna.
Governing council : Maïlys Roux, Julien Jehl, Ulysse Chabroux
Committee :
President : Maïlys Roux
Treasurer : Julien Jehl
Secretary : Ulysse Chabroux
Why « AgENS TAO » ?

Before "Geosciences", the department was called "Terre, Atmosphère, Océans" (TAO for Earth, Atmosphere, Oceans) : the students association has kept this name !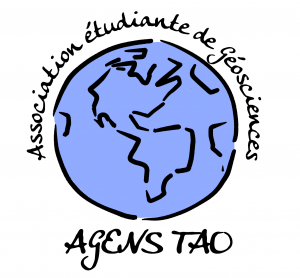 Contact : orga-etna@ens.fr